About Texas Exotic Animals Inc.
We are a 501c3 non-profit set up to work with emergency responders and other animal rescue organizations in Texas for a protected species of Procyonidae, The White Nosed Coati, Nasua Narica. We will accept other species considered exotic with approval. We will only accept those animals we have proper enclosures and knowledge of. We do not rehome or charge a fee. Donations, supplies, and foster homes are welcomed. We currently have many safe homes and volunteers located throughout the USA to provide safe and legal harbor for these animals, specifically the White Nosed Coati. Please email us if you need to place an exotic animal. We are not looking for free animals or another mouth to feed. We do not purchase or sell animals through our 501c3 organization. Volunteers are accepted after interviewed to be considered for foster homes. We do not take domestic dogs, cats, exotic large cats, bears, or native wildlife (including North American raccoons, opossums) or most species of primates. We often accept all species of Procyonidae (coatis, kinkajous, and exotic raccoons), lemurs, reptiles, and other small, caged animals. Hoof-stock will be considered on a case-by-case basis.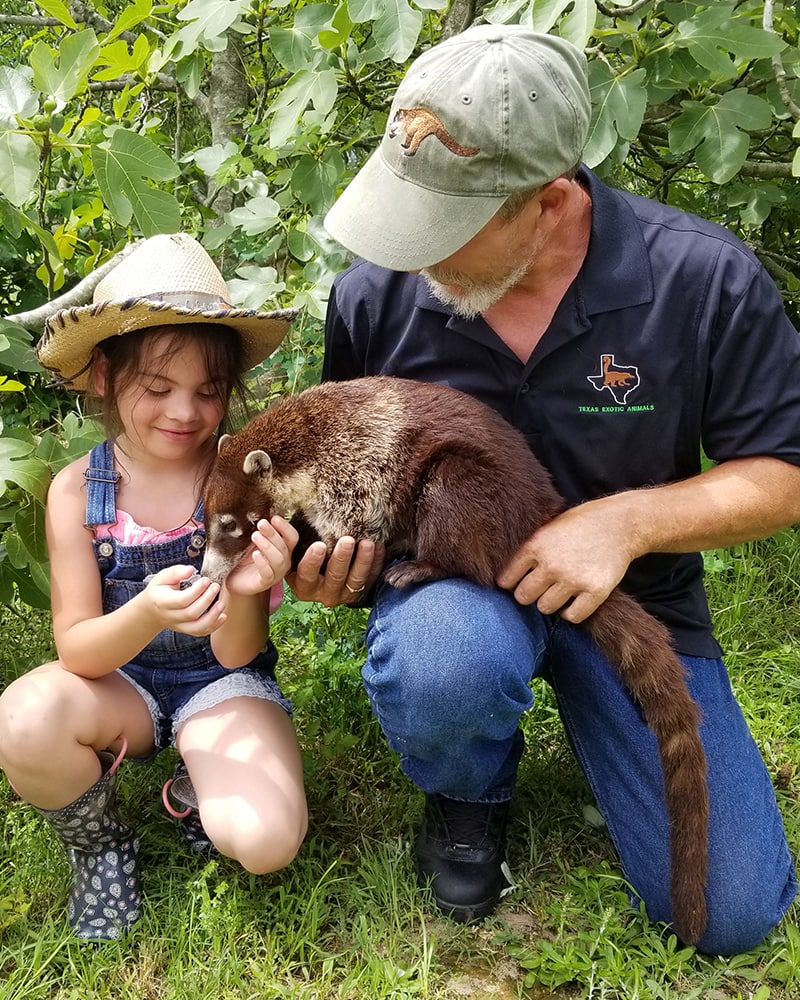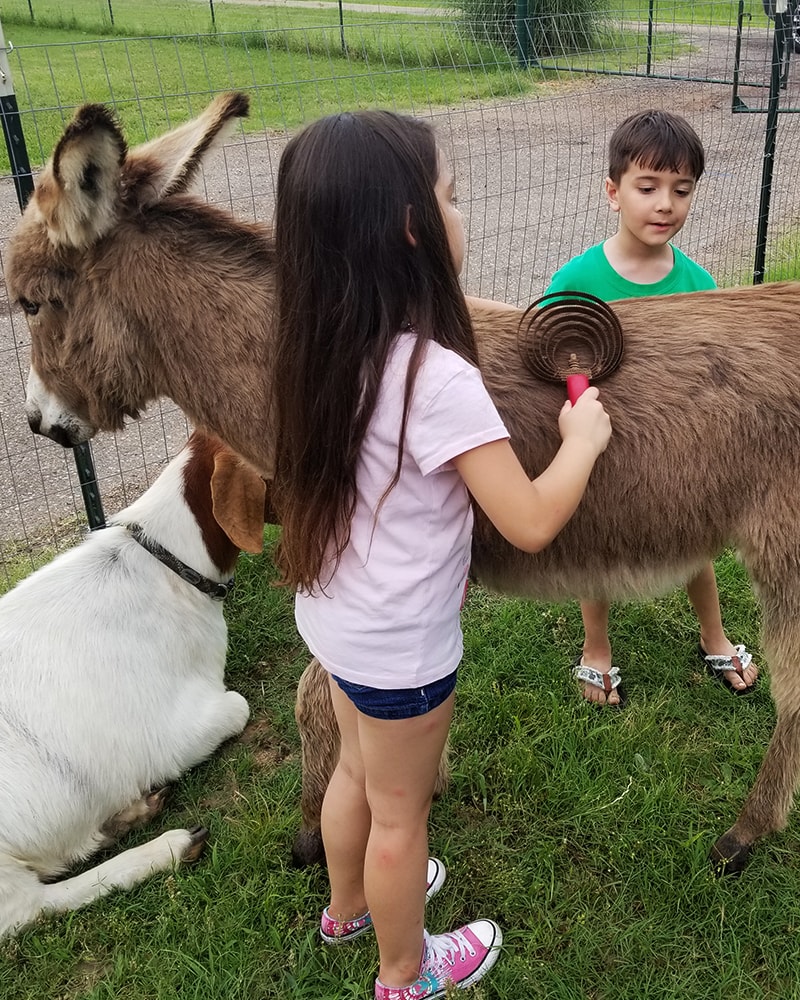 Texas Exotic Animals INC. and Kerry The Critter Guy have come together to provide educational and fun animal encounters for the residents of Camp County, and surrounding counties, in Texas. We believe that all children should have the opportunity to experience the chance to learn about fascinating animals not commonly seen in Texas. We will provide one experience, per quarter, free-of-charge, and will work with other non-profits such as Make-A-Wish or other child advocacy organizations, regardless of the parents' ability to pay. Please email us if you have, or know, a deserving child. Applications will be reviewed, and a meeting with a minor's parents will be scheduled and reviewed for consideration for this service. Please include your name and name of the child, your phone number and or the phone number of the parents, full address with the county, and why your application should be considered. This same service can be provided for a fee through our sister company, Texas Exotic Animals, for those wishing to pay for our service. This allows us to provide these at no cost so that no child is left out of the fantastic experience and educational value of learning about exotic and local species of critters.